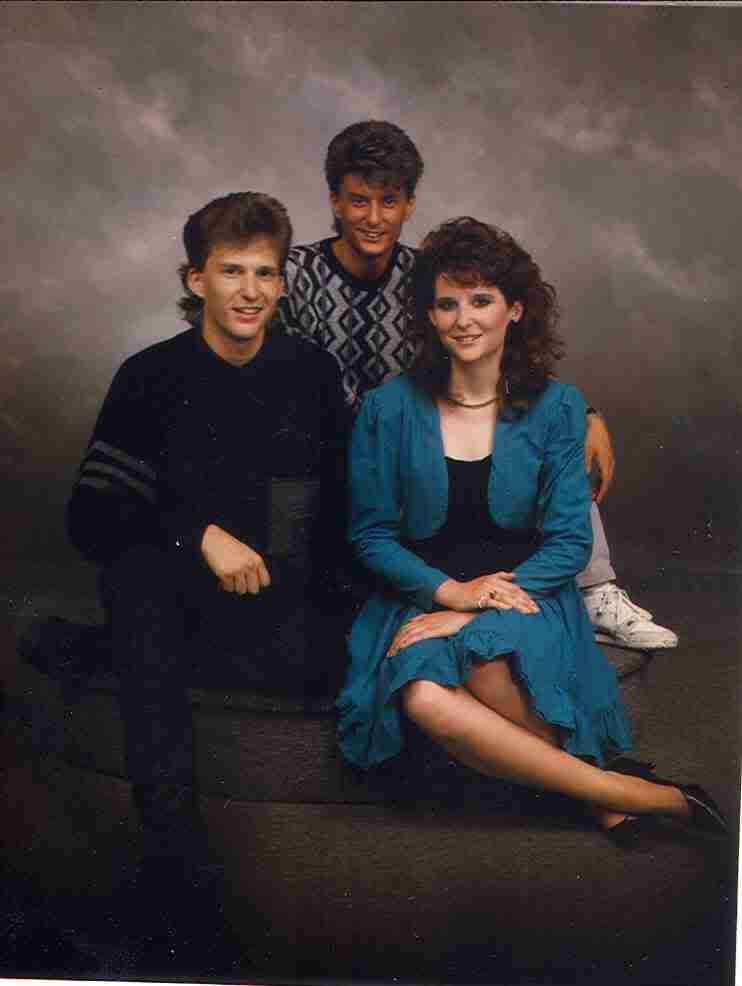 At least that is what my brother (the guy on the left in the picture) said on that Sunday morning. We were walking down the street to a restaurant after church. I was 5, old enough to know that my brother was going to get into HUGE trouble for saying that. He was 7 and my older brother (on the right) was 9. It was drizzling and out it came. In my family you just weren't disrespectful. And man, oh man...was that ever disrespectful. Time stopped. We stopped, and Bobby paid for being funny. Which didn't stop me from making the same mistake and wishing my father dead in a restaurant in front of God and everybody a few weeks later. That's a rather long story so maybe I'll bring it up another time.
I brought this up because 1. It's raining....I mean really, REALLY raining and 2. it's a great excuse to post this picture. does this picture not totally scream "HELLO! IT'S 1989 AND THESE KIDS ARE COOL!" at you?
There are some interesting factoids about this picture. One: The day before this photo was taken, I had tinted my hair flame red. I was a beauty school student and it seemed like a good idea at the time. Until I walked in the door at home, my father took one look at me and said," Did someone forget family pictures tomorrow?" Which is actually what I wish he would have said. He actually said something like,"What are you? A nimrod? Family pictures are tomorrow. Get your butt back up there and fix it!" Or something to that affect. And, yes, I was a nimrod because I had forgotten. And the color over looked totally fake so they sort of airbrushed a "normal" looking color over it...I think. Two: This was the day I found out I was expecting ("holy shit! holy shit! It turned pink!) my daughter. It was also the last time I wore this dress. The last time I smiled (even for a picture) in a long time. The funny thing, now, is I thought I looked totally hot in this picture. As I am sure my brothers did. Check out the mullets (my brother on the right permed and highlighted his), tennis shoes and Cosby-esque sweater choice.
True confession....I just threw those shoes out recently.